Choosing the best newborn photography props can be overwhelming, especially if you are still building your style. Whilst it's common to see babies posed in beds, bowls, buckets, nests and more, YOU don't need to own them all. Kelly Brown recommends that you invest in versatile props, mixed with thoughtful styling, to allow you to create unique images for each session.
⚠️ Don't miss Kelly's "Making Newborn Photography Props" video at the bottom of this article.
CHOOSING NEWBORN PHOTOGRAPHY PROPS
In the newborn sector, in particular, it's so easy to be attracted to all the gorgeous little props you see online! But as small business owners, you must keep an eye on your spending (and your storage needs). Many of us have been guilty of making an impulse buy or two, only for the item to gather dust as it either wasn't versatile enough, didn't suit our style, or perhaps was a bit of a fad. Versatility is the key.
---
THINK VERSATILE
Think of props (and outfits) as an investment. And only make wise investments!
When choosing props, look for something which can be used in numerous different ways. Will you be able to "accessorise" the prop in a way which will allow you to create different images for different clients?
Choose a few pieces wisely. Use them creatively. Shoot for variety.
---
THINK UNIQUE
While we love supporting small businesses, don't forget to also look outside the dedicated newborn photography prop vendors when it comes to finding something a little more unique.
I love to browse second-hand stores and antique shops for something a little different. Artisans such as woodworkers, weavers, florists and sculptors are also good sources for more unique pieces.
I have a couple of bowls, purchased in an antique store, which I try to style and shoot differently each time I use them. They are some of the best investments I've made as I get so much use out of them, while still creating something a little different for each client.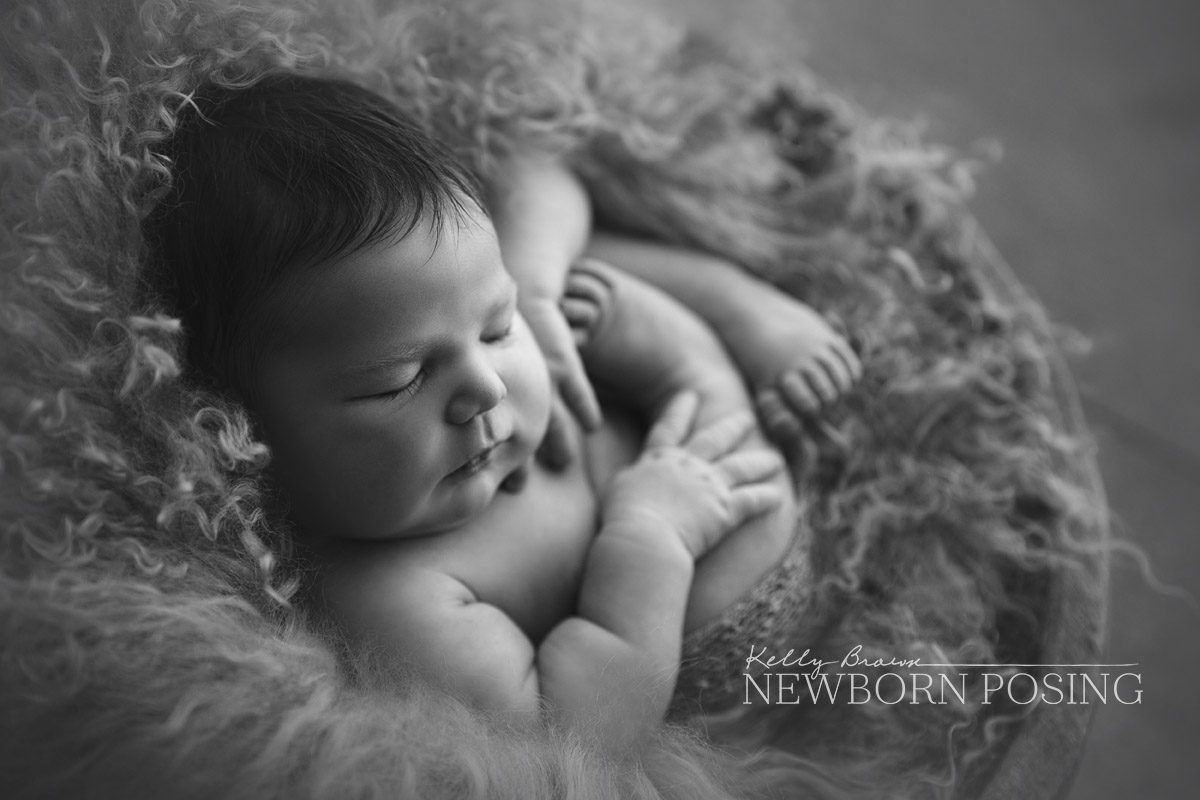 ---
STUCK FOR STYLE?
Struggling to work out what your style is? One place to start is at home. Take a look around your home and/or office.
Look at the colours and textures you've used to style the spaces where you spend your time. (And if you don't love your current space, grab a magazine and create a mood board of what you're attracted to)
How would you describe your style in a sentence?
Is your space light and airy with a minimal palette? Vibrant pops of colour with dark walls? Soft, earthy tones and textures? Black and white with a touch of bling? Break your space down into basic elements of colour, density, texture and accents. Now think of how you could apply these elements to styling your clients.
This process helps your work reflect your personality.
---
PROP BUYING TIPS
Be careful with fads.
Choose newborn photography props which can be styled in different ways to add diversity to your folio and client galleries.
You don't need to buy new props and outfits for every client.
Clients will choose from what you have.
Set a budget for props and outfits.
Set yourself business milestones which you must reach before adding any more to your collection.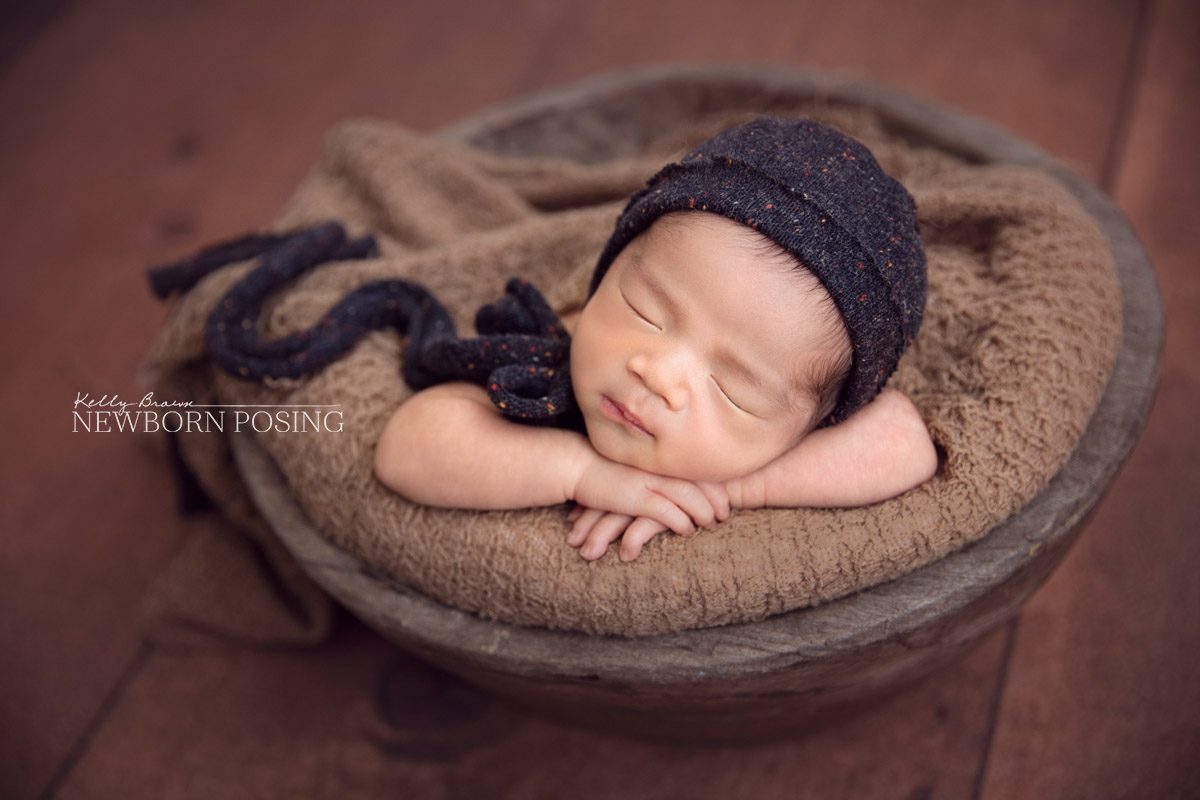 ---
MY FAVOURITE THINGS
I really love my more unique pieces – those bowls I have found in antique and second-hand stores. They've become part of my signature. Styling, combined with variety of angles, helps to produce a mixture of finished images without breaking the bank on newborn photography props.
Take some time to think about your style and your needs the next time you're considering adding items to your collection.
---
MAKING NEWBORN PHOTOGRAPHY PROPS
In this video I share some ideas for ways you can also use or up-cycle items from your home to create unique newborn photography props.
This article was originally published 15 October, 2019. Revised 30 March, 2021.