The Potato Sack Pose is where the baby is wrapped and positioned upright with the chin resting on hands and placed in the center of the posing bag while being supported by an assistant/spotter.  Kelly's top tips for achieving the Potato Sack pose safely and with great success are:
ANGLE TIP
Shoot from an elevated position to avoid shooting up the nose and thus creating a far more pleasing composition.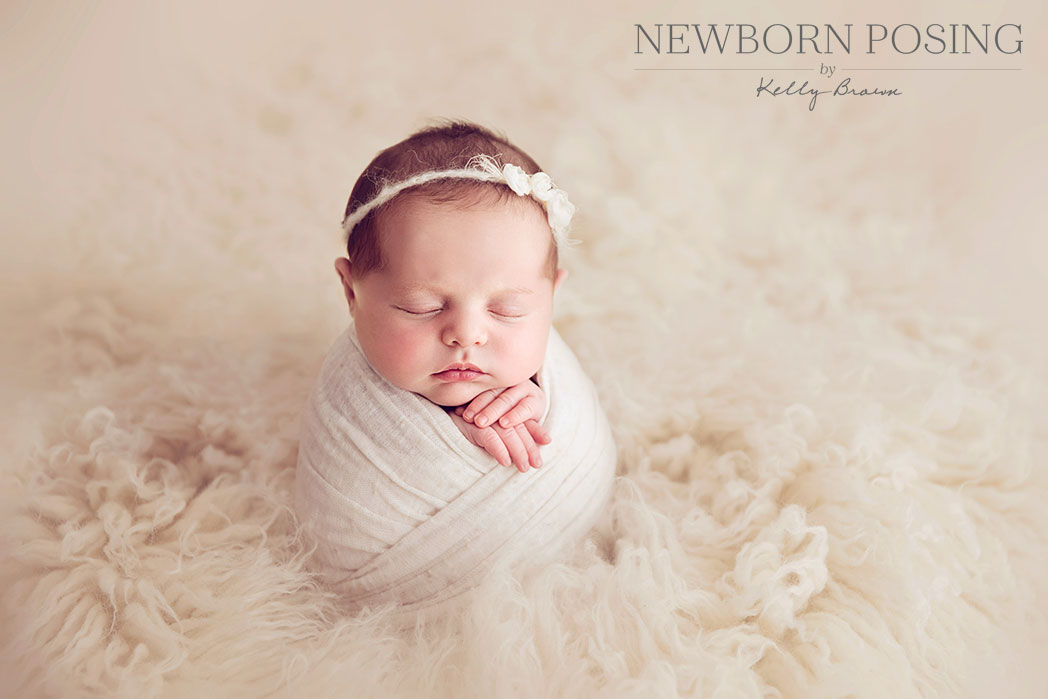 SAFETY TIP
When wrapping baby, be sure not to wrap too tight, as this can put pressure on the airways.
LIGHTING TIP
Ensure your lighting is soft and diffused nicely, angling the light from a sideways direction to the baby's face to ensure the shadows under the eyebrows and the nose are not harsh and are full of detail.